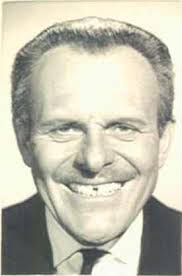 Do you realize the gap is widening?
The tsunami of change is upon YOU and the speed at which it is occurring is only ACCELERATING.
What are you to do? Throw in the towel? Or make up your mind today, that tomorrow will be different and so will my future.
According to IBM 90% of all information from the beginning of time, has been created in the last two years!!!
"IF YOU DON'T LIKE CHANGE, YOU'LL LIKE IRRELEVANCE EVEN MORE."
– ANONYMOUS
CHANGE
The way we conduct and market ourselves and business has changed dramatically. I started my Sales & Marketing career with the Xerox corporation. Do you suppose that selling and marketing is different today because of Social Media? Do you believe it will continue to change and the pace of chance will get faster or slower?
Learn to embrace change. Be clear about your goals and objectives, but be FLEXIBLE about the process in getting there.
"A rocket to the moon is off course 93% of the time and needs to be corrected and put back on course to reach it's goal."
What is your strategy to be successful? You have in your hands the greatest marketing opportunity for you and your business since the beginning of time!
You are your own CONTENT CREATOR, HOW ARE YOU TELLING YOUR STORY?
It's time to GET IN THE GAME! Riding the pine won't get you where you want to go, and the longer you postpone getting started, the score will not be in your favor. We all like to win…right?
How will you prepare yourself for what's changing? All of us have 1440 minutes in a day, yet it only takes a consistent 60 minutes worth of effort per day to be successful at Social Media Marketing…IF you have a strategy. 76% of businesses do not, and unfortunately will fail at Social Media.
Social Media accounts for 18% of all time we spend online. Consider that it's only a few years old. Now two-thirds have a social media profile.
65% of tablet owners surf the web while watching TV. 60% of women and 44% of men visited a Social Networking site while watching TV.
The fastest growing segment of social networks males of all ages, and people over the age of 55.
SOCIAL MEDIA LEADERS
Facebook – Now 1.15 billion Users | 250 Billion Photographs on FB
Google+ – Surpassed 500 million Users | Fastest growing Social Network
Twitter – 500 million Users; 400 million tweets a day | Vine 6 second micro-videos
Pinterest – 70 million Users | 500,000 business accounts
Instagram – 100 million Users | 98% of photos by top brands are posted on Facebook | 16 second micro-video
Tumblr – 102 million blogs | Record 6.6 Billion page views in March 2013
YouTube – 1 Billion Users | #2 Search engine behind Google, and Google owns YouTube |
LinkedIn – 238 million Users | 3 million business pages | 1.5 million groups
More than 60% people access social networks via mobile.
MARKETING BUDGETS FOR SOCIAL MEDIA
Many businesses are transitioning fully to Social Media Marketing. Without very little exception, businesses small and large have budgets set aside for Social Media and they are growing year over year.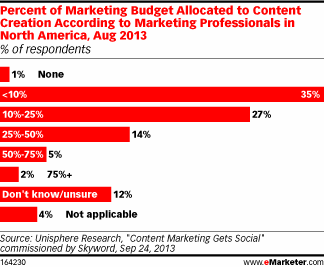 Producing and sharing great content is KING. Without marketing dollars it's going to be hard to compete in a competitive world where businesses that GET IT, are distancing themselves from their competitors. EVERYTHING COUNTS, and consistency is overwhelming those who have yet to get started.
HOW CAN YOU STAND OUT
GOOGLE IS THE KING OF SEARCH. THE BIGGEST DRIVER TO FIND YOU!
98% of all people use search to find products and services.
Social Media is overwhelmingly being included into Search.
Story Telling
Alignment with Business Goals and Objectives
Give to Get – Create value first
Turn customers into evangelists
Choosing right keywords based on research
Using keywords effectively as a strategy
Using engaging photos and video
Validate with search
Incentivize sharing
Provide resources
Recognize people in a meaningful way
Be able to shift focus to experiences and their journey from first contact to close
So share with us what you are doing today to be Prepared for what's coming?
Sources: Comscore and Nielson
HOW WILL YOU TELL YOUR STORY USING SOCIAL MEDIA TODAY?